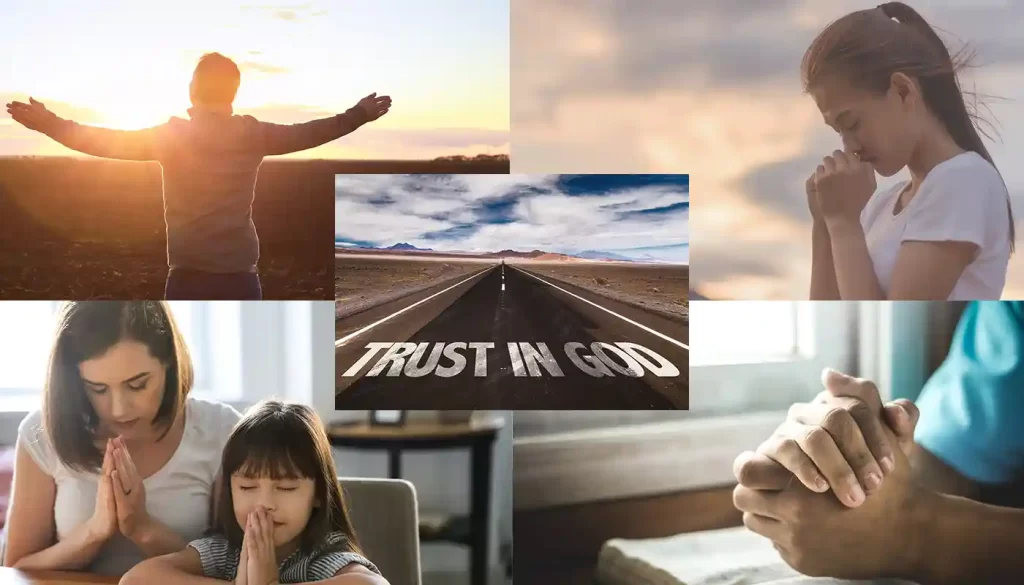 Trusting God in difficult times is the only way to go. Wherever you are in life or what you are going through, God knows about it. God cares about it. God can do something about it. The truth is, finding real help is as close as picking up a copy of the Bible—God's Word—and start reading it.
Real Hope and Help are Found Only in Trusting God
Jesus told them "Do not let your heart be troubled; believe in God, believe also in Me" (John 14:1). God is a God of hope, and He works miracles. He helps us along. In fact, trusting God is the only real way through the trouble and difficult times we are facing in life. Things like:
Guilt, shame, and regret.
Wishing we were somewhere else in life.
Wishing we had made different decisions.
Disappointment in relationships.
Social anxiety and nervousness.
Troubles at work.
Loneliness.
Depression.
Having a health problem.
Having a hard time making ends meet financially.
Stress.
Addiction.
A sense of meaninglessness.
Fear.
We Need to Trust in God When We Need Help
The issues we face and things that can go wrong are real. It can really be a mess sometimes. For me nearly ten years ago, a number of the circumstances that I listed above came together and brought me to the lowest point in my life. When the hard times came, trusting God was the only way I made it through.
The good news is that I went from the lowest point of my life back then, to the highest point of my life now, and it is all because of my relationship with God. The same can happen for you too. I talk more about this here.
I am amazed at the times when I have moments of clarity and realize that what happens in life is so much about Him, and so little about me. We live and exist only because He wills it so. He has our best interests in mind. We need to trust Him in difficult times.
A Final Thought
Your life will never be perfect this side of eternity. But, your life will never be better than when you are seeking a deeper and growing relationship with God, knowing Him, depending on Him, and looking to Him. Even running to Him when you need help.
Share This: