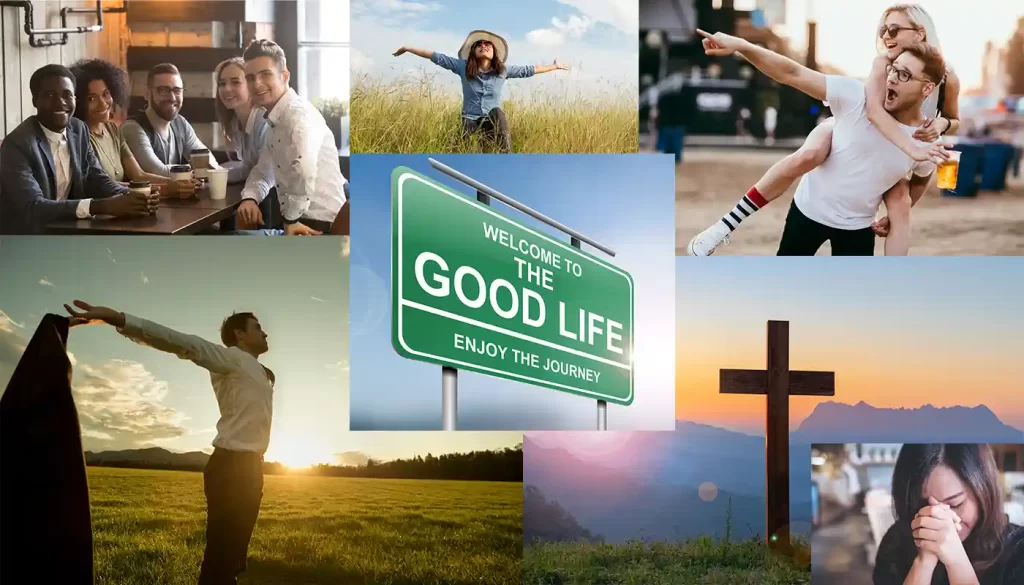 How are things going for you in your life right now? Good? Not so good? For many of us, we can get caught up going through life so fast, trying to pay the bills, and getting things done, that we never have the time to slow down and think about how life could be different. Can it get any better? The answer is, YES!
Living the good life is within reach…
What the Bible Says About Living the Good Life
Take a look at these words written in the Bible by Solomon almost 3,000 years ago, wisdom to live by:
"What advantage does a person have in all his work Which he does under the sun? A generation goes and a generation comes, But the earth remains forever. Also, the sun rises and the sun sets; And hurrying to its place it rises there again. Blowing toward the south, Then turning toward the north, The wind continues swirling along; And on its circular courses the wind returns…. I have seen all the works which have been done under the sun, and behold, all is futility and striving after wind." — Ecclesiastes 1:3-6 & 14
The Bible says that Solomon was the smartest and most successful guy in the world, EVER! If we want to live the good life, we need to listen to what he is saying. All our striving, trying, worry, and even frustration can be a waste of time. There is something more important!
Living the Good Life is Rooted in Relationship With God
Making more money, having lots of stuff, and achieving a higher social status won't meet our deepest needs in life. Neither will going from point A to point B in the daily grind. The truth is, sometimes we spend too much time chasing after these things.
What Solomon clearly figured out is this: we find real happiness, peace, joy, and purpose only in relationship with God.
The point is, we should be chasing after God instead of the other things we think will make us happy.
A Final Thought
In a demanding world where doing things and staying ahead of the game often overshadow the more important issue of truly being happy and fulfilled, the Bible tells you where to find the wisdom to live the good life.
Share This: